Free Virtual Programming Class
(The first round course of virtual programming class was already finished. I will announce the next round workshop information later(The date should be in the middle or end of August.). Its content would be revised a little to be suitable for the beginner. If you have interests on the next workshop, your can pre-study all recorded video of last course. It would be more helpful for the study of next round. It is entirely free released. The link is here. )
Topic: How to Learn Web Programming?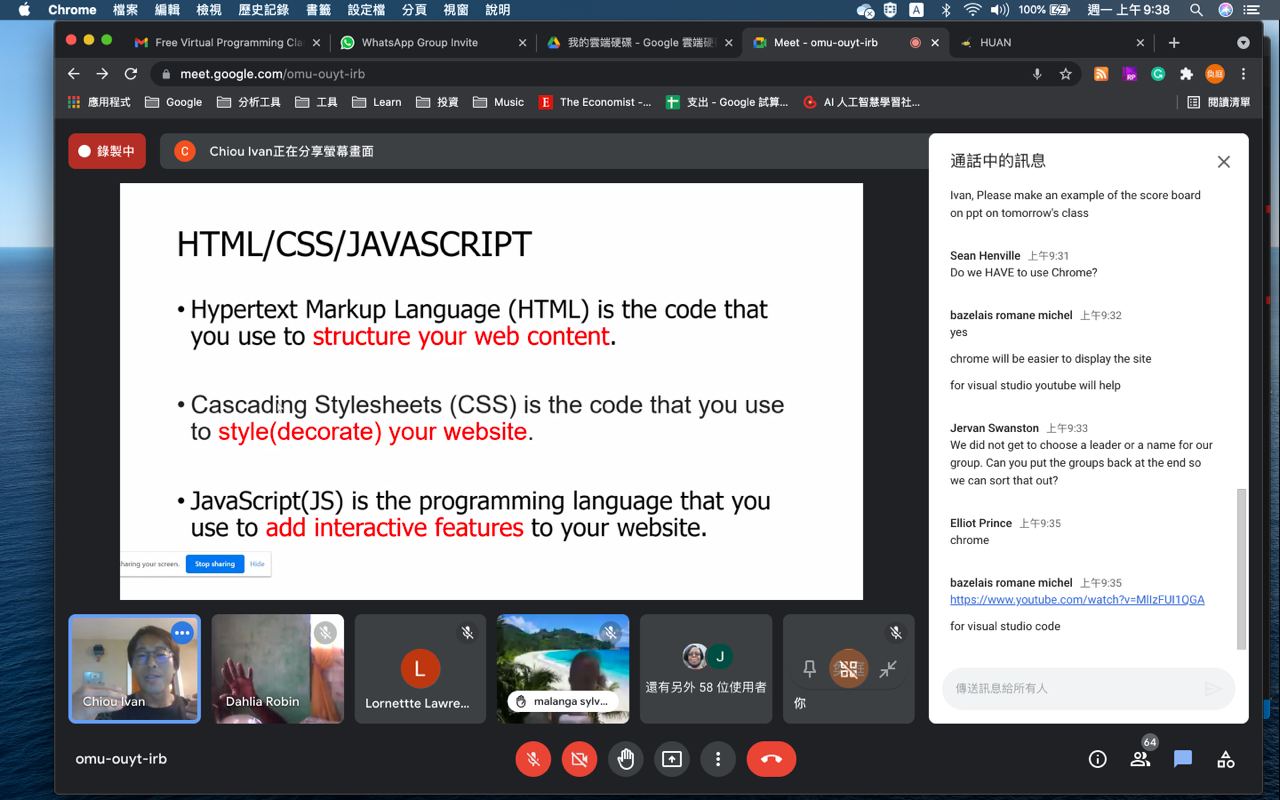 Duration: 4 weeks
Date: 6/28(Mon.) – 7/23(Fri.)
Time: 9:00AM to 10:00AM from Monday to Friday
Lecturer: Ivan Chiou (IT volunteer in MOFA)
What you will learn in this virtual class?
A: You will know how to build up your own website.
Agenda:
What is Programming?

What is Web?
What is Web Programming?
Software installation
Start your first web page(website)
Write your first code

Web page structure

HTML basics
Element tags in HTML
Hyperlinks
Document and website structure by HTML
HTML List/Tables

What is CSS?

What is class/id/name? What is CSS selectors?
How to change color, background, alignment of your element?
Refine your webpage with CSS

What is DOM node?

DOM node render process in the tree structure
The Box model

What is Javascript?

How to control DOM node?
Animation in Javascript

How to let people access your website?

What is git?
Create your website on gitpage
What you must have before you participate in this class?
A desktop or laptop
Accessible Wifi
Registration (Deadline: 6:00PM, 23th June, 2021): Sorry, you can wait for the next workshop.
©copyright 2021 Ministry of Foreign Affairs and Aviation. All Rights Reserved.